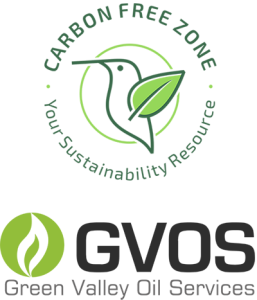 What: CFZ & GVOS Partners in the Middle East and North Africa (MENA)
When: November 14th, 2022
Where: Sharm El Sheik, Egypt; United Nations COP 27
On November 14th, 2022, during the United Nations COP 27 proceedings in Sharm El Sheik, Egypt, Carbon Free Zone (CFZ) and Green Valley Oil Services (GVOS) announced an agreement to become partners to collaborate on providing sustainability consulting services and renewable energy products to customers throughout the Middle East and North Africa (MENA) with initial focus on carbon market development in Egypt.
Carbon Free Zone and GVOS' partnership headquarter is located in downtown Tampa, Florida. GVOS is a registered and independent Free Zone company with its headquarters based in Egypt. It has three branches located in KSA, UAE and Libya serving the Middle East and one branch in Houston, Texas, USA serving North American operations. GVOS is a customer-focused company striving to continually offer its clients the most sustainable and cost-effective waste treatment solutions.
Inspired by President El-Sisi's EGYPT VISION 2030 on sustainable development, CFZ and GVOS will bring together their combined technical skill sets to ensure that Egypt becomes a leader in the decarbonization economy, regionally and globally.
Photos (left to right): GVOS Chief Operations Officer, Mahmoud Ramadan, the moderator for the ACE and Civil Society & Energy Day forum poses a question to CFZ President Mike Miller on carbon credits potential impact in the Middle East & North Africa. CFZ President Mike Miller and VP, Katrina Cain, at the Green Zone at COP 27 in Sharm El Sheik, Egypt. GVOS COO, Mahmoud Ramadan and CFZ President Mike Miller prepare for COP 27 session.

Carbon Free Zone executives attended the VERGE 22 CLIMATE TECH EVENT in San Jose, California from October 25-28, 2022. VERGE 22 is a collaborative platform where experts from various industries gather to exchange ideas and promote new technologies to mitigate the consequential complexities associated with climate change. VERGE 22 focuses on (6) strategic areas to develop sustainable solutions: net-zero buildings, clean energy, carbon removal, sustainable transportation, regenerative food systems, and startup ecosystems.
Carbon Free Zone is the exclusive distributor of Modern Thermal Design's H2ZOOM EV/H2 charging stations. The company also provides consultation services to businesses on carbon reduction to include the sale of carbon credits. With a certified broker on the International Carbon Exchange (ICX) board, Carbon Free Zone offers carbon credits to individuals, businesses, and municipalities as an option to offset their carbon impact.
As a startup, the Carbon Free Zone has charted an aggressive approach to becoming a global leader in the sustainability arena. While initial collaborative projects have concentrated on the US market, the company is currently in negotiations to introduce its products and services to the Middle East region. To amplify the sustainable successes of our clients, Carbon Free Zone will launch its new streaming channel in Q2 2023. The channel will focus on educating, promoting, and chronicling sustainability in all facets of life.