In November 2021, negotiators at the Glasgow COP26 Climate Change Summit agreed to create a global Carbon Credit offset trading market.
Carbon offsets allow companies to reduce the overall global carbon footprint as they continue to implement sustainable protocols to reduce/capture GHG emissions. While we all strive to reduce our carbon emissions as much as possible, certain GHG producing activities (e.g. air travel, supply chain, agriculture, data centers) are still essential. Offsetting allows industries to mitigate their environmental impact of such activities by providing a source of finance for carbon reduction projects in various regions. One (1) Credit is the equivalence of one (1) ton of CO2 or the equivalent in other greenhouse gases. For example, a business that emits 1000 tons of carbon can purchase 1000 carbon credits to cancel/offset those emissions.
*CO2e – Carbon dioxide equivalent
*GHG – Green House Gases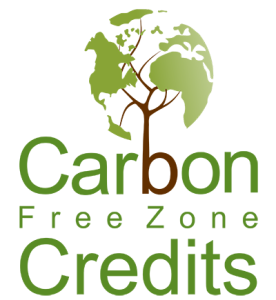 Carbon Credits were devised as a mechanism to reduce greenhouse gas emissions.
Companies get a set number of Credits, which decline over time. They can sell any excess to another company.
Carbon Credits create a monetary incentive for companies to reduce their Carbon Emissions. Those that cannot easily reduce emissions can still operate, at a higher financial cost.
Carbon Credits are based on the "cap-and-trade" model that was used to reduce sulfur pollution in the 1990s.
Negotiators at the Glasgow COP26 climate change summit in November 2021 agreed to create a global Carbon Credit offset trading market.