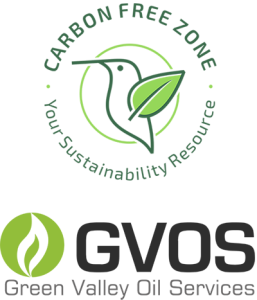 What: CFZ & GVOS Partners in the Middle East and North Africa (MENA)
When: November 14th, 2022
Where: Sharm El Sheik, Egypt; United Nations COP 27
On November 14th, 2022, during the United Nations COP 27 proceedings in Sharm El Sheik, Egypt, Carbon Free Zone (CFZ) and Green Valley Oil Services (GVOS) announced an agreement to become partners to collaborate on providing sustainability consulting services and renewable energy products to customers throughout the Middle East and North Africa (MENA) with initial focus on carbon market development in Egypt.
Carbon Free Zone and GVOS' partnership headquarter is located in downtown Tampa, Florida. GVOS is a registered and independent Free Zone company with its headquarters based in Egypt. It has three branches located in KSA, UAE and Libya serving the Middle East and one branch in Houston, Texas, USA serving North American operations. GVOS is a customer-focused company striving to continually offer its clients the most sustainable and cost-effective waste treatment solutions.
Inspired by President El-Sisi's EGYPT VISION 2030 on sustainable development, CFZ and GVOS will bring together their combined technical skill sets to ensure that Egypt becomes a leader in the decarbonization economy, regionally and globally.
Photos (left to right): GVOS Chief Operations Officer, Mahmoud Ramadan, the moderator for the ACE and Civil Society & Energy Day forum poses a question to CFZ President Mike Miller on carbon credits potential impact in the Middle East & North Africa. CFZ President Mike Miller and VP, Katrina Cain, at the Green Zone at COP 27 in Sharm El Sheik, Egypt. GVOS COO, Mahmoud Ramadan and CFZ President Mike Miller prepare for COP 27 session.